Caring about skin is a prime concern nowadays especially in summers. Wearing sunscreen will help you to protect your skin. There are many skin care hacks to have a glowing skin. If you are thinking that your skin doesn't burn easily then also you should start wearing sunscreen as sunburn can be for a short time, but sun damage can occur for a lifetime. The risk for skin cancer doubles up when you do not protect your skin from UV rays from sunlight. Seems very terrible, isn't it? Keep calm we are to help you.
Here are the 27 best affordable Sunscreens in India for different skin types. You can find it according to your skin type and wear it regularly and protect your skin.
[wptb id=2761]
Sunscreens for Normal Skin
1. St. Botanica Vitamin C SPF 50 Sunblock Face & Body Mist
This sunscreen is mineral-based sunblock rich in vitamin C which helps to reduce photo ageing, dark spots and hyperpigmentation. It protects from UVA and UVB in all weather conditions. It keeps skin hydrated, nourished and sun-protective with SPF 50. Furthermore, it contains extract of calendula, jasmine, chamomile, green tea and pomegranate for hydration purpose. It also brightens the skin and protects the skin from rays.
Pros
Non-greasy
Light in weight
Dry to touch
Rich in Vitamin C
Botanical extracts
Anti-ageing
Decrease dark spots
Cons
2. Lakme Sun Expert Fairness+UV lotion SPF 50 PA +++
This Lakme Sun Expert is best suitable for hot summer months. It has been for specially Indian Summer. It helps in preventing dark spot, sunburn and ageing. It is hypoallergenic and dermatologically tested and is suitable for normal skin. You can also use this before putting makeup and also after cleansing. When going out you can apply this and get a glow along with protection.
Pros:
Can be used every day and throughout the year
Lightweight
Easy Travelling
Moisturize Skins and glow
Cucumber and lemongrass extract
Cons:
It leaves a whitish cast that settles down after some time.
3. Lacto Calamine Sun shield SPF 30 PA ++
This sunscreen keeps the screen protected from harmful UVA and UVB rays. It gives you a matte look and keeps you sweat-free. It also has a water-resistant quality and stays long without feeling sticky. It contains Vitamin E which help in reducing dark spots and also maintains the PH level of your skin. It can also act as a base for your makeup.
Pros:
Water-resistant
Contains lemon extract
Stays long
Sweat free
Cons:
4. Biotique Bio Sandalwood 50+ SPF UVA/UVB Sunscreen
This Biotique Bio sandalwood is a package of nutrients with sandalwood, saffron, honey, wheat germ and the bark of the Arjun tree which keeps your skin soft, nourished and moisturized. It is fully water-resistant and retains SPF after 80 minutes in the water also works as a moisturizer.
Pros:
Ayurvedic
Water-Resistant
Protection with a high SPF of 50
Cons:
5. Lotus Safe Sun 3-In-1 Matte Look Daily Sunblock SPF 40
It gives a uniform matte finish to your skin and protects from UVA and UVB sun rays. It is gentle to your skin. It is skin-friendly and reduces oiliness from the skin and also has a soothing feel. It is suitable for both beach and travelling.
Pros
Protects 97.5% from harmful rays
Tinted, Non-greasy
Even tone complexion and matte finish
Cons
It tends to accumulate at the mouth of a tube.
6. Kaya Youth Protect Sunscreen SPF 50
It protects your skin against premature skin ageing. It contains botanical extracts like Geranium and potent antioxidant. It also boosts your oxygenation of skin cells. It also improves skin elasticity.
Pros
Lightweight
Non- greasy
Paba-free
Protects skin from harmful rays
Cons
It can leave a white cast if you will apply more.
7. Plum Green Tea Day-Light Sunscreen SPF 35 PA+++
It also gives protection from both UVB and UVA sun rays. It provides proper hydration to the skin. It has ultra-light gel formula which easily gets absorbed in the skin and does not leave any white patch. It contains natural extracts. It has an acne-fighting feature.
Pros
Vegan sunscreen gel
Antioxidant Green tea
Don't leave white coast
Cons
Sunscreens for Combination Skin:
8. Aroma Magic Aloe Vera Sunscreen Gel SPF 20
It is a gel-based aloe vera sunscreen that provides full protection from sunray and rich in nutrients. It moisturizes the skin. It is soothing sunscreen for hot summer days. It will help you to be outside for long hours.
Pros
Light in weight
Rich in nutrients
Prevent tanning and ageing
It has non-nano zinc oxide in it
Cons
9. VLCC anti-tan Sunscreen Lotion SPF25
This VLCC anti-Tan Sunscreen Lotion is sweat-free which protects the skin from UVA and UVB sun rays. It contains natural ingredients like lemon, jojoba oil, aloe vera, sandalwood extract and wheat gram oil. For combination skin, it is a good choice. It is only good for not so sunny and cloudy days because of SPF 25.
Pros
Easily usable
Non-greasy
Contains natural ingredients
Budget-friendly
Cons
10. Patanjali SunscreenSPF30 with Natural Moisturizer
As we know Baba Ramdev's Patanjali products have gained so much importance in India. This sunscreen is another Ayurvedic composition. It looks like lotion as it is white in colour and also runny consistency similar to body lotion. It is easy to apply and gets quickly absorbed. If you are demanding Ayurvedic then you can go for this.
Pros
Easy to apply
Moisturizing
Protective towards rays
Ayurvedic
Cons
Smells like mosquito repellent
11. Jovees Argan Sun Guard Lotion SPF 60 PA ++++
This Sunscreen is water-resistant and herbal which contains ingredients like Argan oil, green tea, calendula and chamomile. Also rich in antioxidants and anti-inflammatories which will protect your skin from sun exposure along with this it will maintain your health. Its packaging is also good and convenient.
Pros
Gentle on skin
Lightweight
No white cast
SPF of 60 PA ++++
Cons
12. O3+ Mattifying Gel Cream SPF 50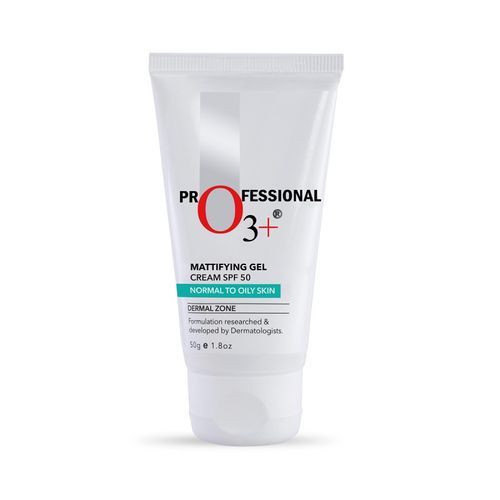 This O3+ Mattifying Gel Cream SPF 50 brighten the skin and also protects skin fro. Harmful UV rays. Skin does not get oily and greasy. It also makes skin smooth.
Pros
Quickly absorbed.
Non-greasy
Brightens skin.
Approved by Dermatologist
Reduce acne
Cons
Sunscreens for Sensitive and Acne-Prone skin
13. Avene Very High Protection Emulsion SPF 50+
This sunscreen excellently works on Sensitive Acne-Prone skin. The packaging of this is in a friendly tube form. This helps your skin to look fresh. It contains antioxidants that protect skin cells. All through the, it takes good care of your skin.
Pros
Water-resistant
For hypersensitive skin
Travel Friendly
Quickly absorbed
Cons
14. Suncros 50 Aqualotion SPF 50
This sunscreen is recommended by dermatologist and is good for medicinal purpose. It is easy to apply as its consistency is runny. It is best suitable for people who stay outdoor more. It is rich in antioxidants and Vitamin E. It takes some time to absorb in the skin.
Pros
Moisturize skin
Easy to use
Protects from sun rays
Sweat-resistant
Cons
It takes some time to settle down.
15. Clinique Super City Block Ultra Protection SPF 40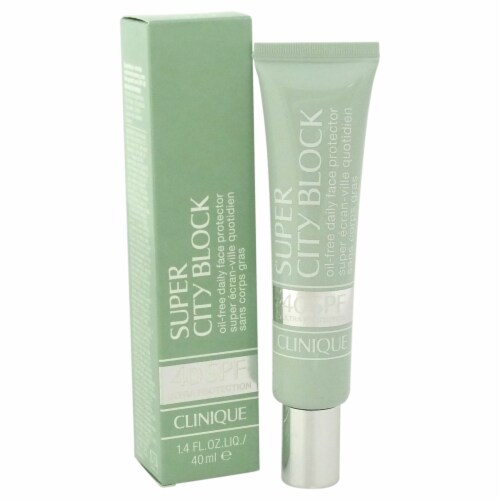 Clinique Super City is a luxurious range item in sunscreen. It is easy to carry as it comes slim plastic tube. It brightens your skin and is oil-free. It will make your skin radiant and does irritate your skin.
Pros
Good Packaging
Moisturize skin
Brightens up skin
Do not irritate the skin
Cons
16. Kama Ayurveda Natural Sun SPF 21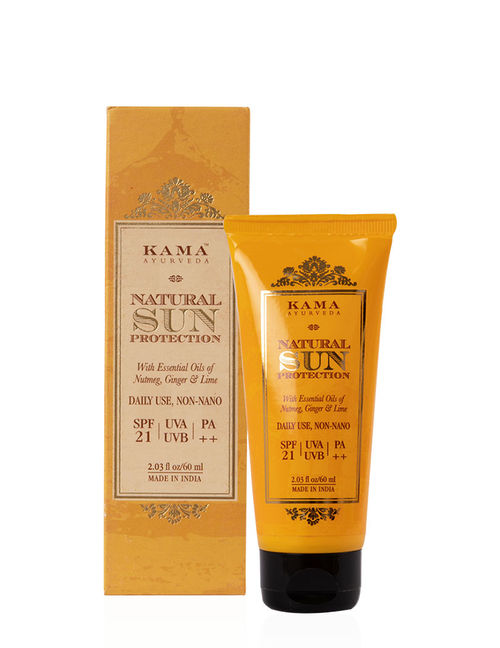 Kama Ayurveda is a natural formula that contains UV protection minerals like Zinc Oxide, Titanium Oxide which can reflect sun rays. It contains glycerin and olive oil which nourish the skin and shea butter in it relaxes skin from irritation.
Pros
Made with natural ingredients
Easy to use
No white cast
Nourish the skin
Cons
17. La Roche-Posay Ultra Light Sunscreen SPF 50
If you are demanding Sunscreen which gives an invisible finish and non-greasy texture and also no smell then La Roche Posay is suitable. It is easy to spread on the skin. It long lasts. And do everything which it claims.
Pros
No white cast
Tube lasts long
Non-greasy
No Fragrance
Cons
Expensive in the context of the quantity you get.
Sunscreens for Dry Skin
18. Biotique Bio Carrot SPF 40 Sunscreen
This Biotique Bio Carrot SPF 40 is rich in nutrients. It is a lotion that contains extract of nycthantes leaf, carrot root, lodhra bark and sprouted wheat germ which keeps skin soft, moisturized and clear. It is hydrated to the skin. Acts as a base to your make-up.
Pros
Non-sticky
Non-greasy
Hydrated
Budget-friendly
Contains carrot extract
Cons
19. Avene Very High Protection Cream SPF 50
If your dry skin is sensitive and prone to sunburn then Avene very high protection cream will perfectly suit you. It protects from high UV sun rays. It spreads quickly to the skin. It does not have parabens, alcohol, silicon and other chemicals.
Pros
Has SPF 50+
Non-greasy
Light texture
Good Packaging
Cons
20. Natio Daily Defense Face Moisturizer SPF50+
It is good for all those who are dry skinned and need more hydration. This Natio sunscreen is rich in vitamin E and aloe to nourish and soften your skin. It protects your skin from the UV rays of the sun. It has a good consistency and also prevents your skin from premature ageing.
Pros
Suitable for all age groups
Hydrates and moisturize
Nourishes and soften
No white cast
Cons
21. Aveeno Protect + Hydrate Lotion Sunscreen SPF50
This Aveeno Protect lotion sunscreen is for dry and parched skin. It is oil-free, non-comedogenic, sweat-free and water-resistant for 80 minutes. This great for sun protection during swimming.
Pros
Sweat free
Water-resistant
SPF 50
Easy in use
Cons
Takes a little bit of time to absorb
22. Kaya Daily Moisturizing Sunscreen SPF 30
Kaya Daily Moisturizing Sunscreen is another great choice for dry skin. Its broad-spectrum formula protects your skin from UV sun rays. It keeps your skin nourish and hydrated all day. It is PABA free, non-greasy.
Pros
Quickly absorbs
Lighten skin
Easily usable
Moisturizer
Cons
Sunscreens for Oily Skin
23. L'Oreal UV Perfect Super Aqua Essence SPF 50
This L'Oreal UV Perfect is brilliant for hot summer days. It quickly absorbs into your skin and makes your skin fresh. If your skin is oily and acne-prone then this sunscreen is perfect for you.
Pros
Non-greasy nature
Blends easily
SPF 50
Friendly Packaging
Cons
12 hours protection claim is false
24. Aroma Magic Cucumber Sunscreen Lotion SPF 30
This Aroma Magic contains a combination of cucumber and aloe vera which is good for the skin. It works well on winter days and hydrates your oily skin. It is recommended for colder months.
Pros
No white cast
Quickly absorbs
Goes well with makeup
Hydrates skin
Cons
25. VLCC Matte Look SPF 30 Sunscreen Gel Cream
VLCC Matte Look is an oil-free solution for your skin and will give you good results. It also contains sandalwood, turmeric, aloe vera extract along with zinc oxide for the nourishment of the skin. It has a crème texture, not gel.
Pros
Non-sticky
Gives semi-matte finish
Repair and nourishes the skin
Ayurvedic extracts
Cons
No complete matte finish according to its claim.
26. Neutrogena Ultra Sheer Dry-Touch Sunblock SPF 50
This Neutrogena Ultra Sheer protects skin from high UV sun rays and also from skin ageing. It works with sensitive skin as well. You can wear it fearlessly on summer days.
Pros
Sweat free
Non-Sticky
SPF 50
Creamy texture
Cons
Not for people who want a full matte finish.
27. Lotus Safe Sun UV Screen Matte Gel SPF 50
This is the best sunscreen for oily skin with no cons. It is a gel-based formula very easy to use. It makes your skin cool and refreshes. It has vanilla extract and horse chestnut which us good skin and overall health. It is highly recommended for oily skin type people.
Pros
Spreads Easily
Great Fragrance
Does not irritate your skin
Best for oily skin.
Acts as a makeup base too
Cons
The thing to be kept in mind while buying Sunscreen:
Ingredients:
Check the label that the particular sunscreen protects your skin from UVA and UVB rays or not and contains zinc oxide and titanium dioxide.
SPF:
Pick a sunscreen with an SPF of at least 30 which protects from sun damage. SPF 30 can protect your skin from 97% of sun damage.
Consistency:
There comes sunscreen of crème based, gel-based, spray based choose according to your comfort along with the easily usable feature.
Quantity:
The quantity and the price of sunscreen should match. Some sunscreen can be expensive in the context of quantity. Don't spend too much on sunscreen that cannot even last for a week.
So, this was our 27 best sunscreen in India for all different skin types. Choose your sunscreen according to your skin type and protect your skin from sun damage.