Dry hair, an issue for every other individual in today's generation. Dry hair tends to develop when our hair does not get or cannot retain enough moisture. It can affect men and women of any age and how one takes care of their hair. People with dry skin tend to have dry hair too. It simply means that our hair does not have enough oil in it or enough sebum to keep it glossy. To keep them healthy, you must use shampoos for dry and damaged hair.
Our hair consists of three layers. Sebum is the oil produced in the glands of our body, including the scalp. Our hair follicles are connected to the sebaceous gland, where the sebum oil is released into the hair shaft. Without enough sebum, the layers of each hair strand get more vulnerable to damage from the environment. When our hair is dry, the outer layer breaks down, and they appear dull and unhealthy.
CAUSES:
Many factors can lead to dry hair like environmental conditions, hair cair routine, or our physical health and proper nutrition in our body.
Some of these factors are:
Washing hair too much
Using many styling products, tools or harsh shampoos
In too much contact with chlorinated water
Nutritional deficiencies in the body
Living in a dry climate or excessive sun exposure
Medical condition like thyroid disease or anorexia nervosa
In the case of dry hair, doctors mostly recommend changing the shampoos one has been using and shift to shampoos that can moisturize our hair, remove split-ends, damaged hair, and dry scalp. 
Some Highly-Recommended Shampoos
1. BIO: RENEW HYDRATE COCONUT MILK SHAMPOO
It's a Herbal Essence drugstore shampoo consisting of coconut milk and Aloe, which provides hair major silkiness and boasts the highest level of conditioning.
They provide proper moisture because of which they become less prone to damage and split ends.
2. GARNIER: ULTRA BLENDS MYTHIC OLIVE SHAMPOO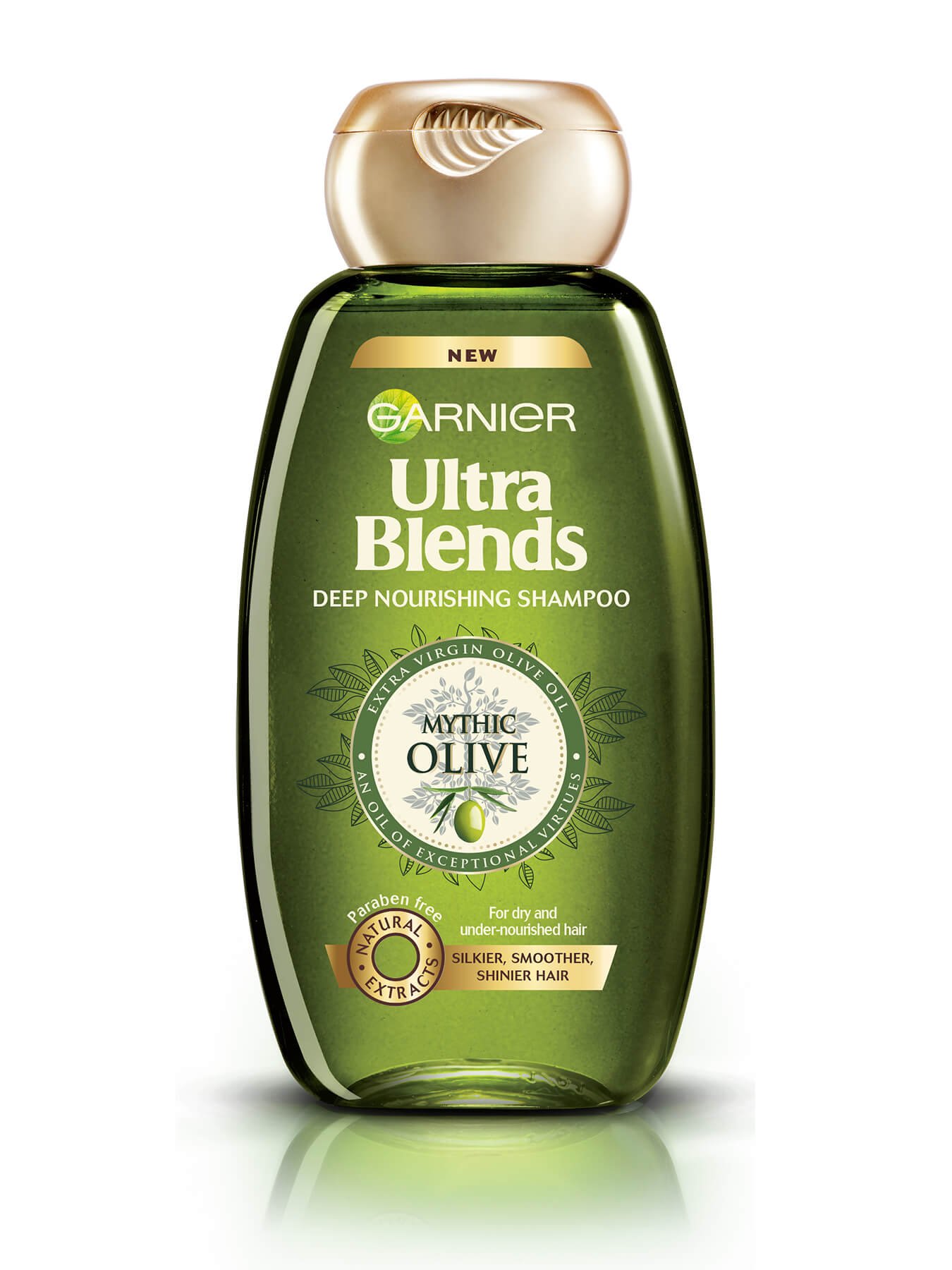 It's a deeply nourishing shampoo "blended" with olive oil and Vitamin E and is considered a boon for dry and damaged hair. It helps in nourishing and protecting our hair from dullness and roughness and leaves hair much softer and healthier. Reviews claim that the hair is bouncy and easily manageable. 
3. PANTENE: PRO V DAILY MOISTURE RENEWAL SHAMPOO
It is one of the best shampoos available in the Indian Market. The shampoo contains Vitamin B5 and silicones, which provide nourishment to the hair and make them voluminous. It is suitable for all types of hair and moisturizes each strand, making hair stronger and manageable.
4. DOVE: NUTRITIVE SOLUTIONS DAILY MOISTURE SHAMPOO
The shampoo is specially formulated to treat damaged tresses from deep inside and gives the hair moisturization it deserves. It's made with a Nutri-keratin formula and all the essential oils that nourish our hair, remove split-ends, instantly detangle, and make hair feel more manageable. It rejuvenates each hair strand and helps to protect the hair from future damage. 
5. WOW: APPLE CIDER VINEGAR SHAMPOO
It's an organic shampoo with 100% apple cider vinegar, sweet almond oil, and argan oil. Apple cider vinegar acts like a pH balancing agent that neutralizes the hair texture and avoids frizziness. The combination detoxifies the hair and scalp by removing build-up and residue. It smoothes your hair, prevents dandruff, and keeps the hair lighter, cleaner and itch-free.
6. PUREOLOGY: HYDRATE SHEER SHAMPOO
The ingredients include hydrating jojoba, coconut, olive seeds, silicones, antioxidant green tea, that replenish dry strands, minimize breakage, and moisturize up to the roots. The formula is sulfate-free and vegan which delivers instant silkiness and noticeably softer hair. It's also suited for color-treated hair. The shampoo is expensive but worth the investment.
7. OGX: COCONUT MILK DRY HAIR SHAMPOO
The deliciously creamy formula is infused with nourishing blends of coconut, egg, and white protein, which adds strength and elasticity to the hair. It provides the benefit of reduced split-ends and breakage of hair and provides hydration and balance. It fights frizz and gives glossy and healthy hair.
8. OLAPLEX: BOUND MAINTENANCE SHAMPOO
There is a top-notch ingredient in here- bis-aminopropyl diglycol dimaleate, which is said to repair broken bonds within the hair to strengthen, smoothness, consistency, within each strand. It also can cleanse while sealing frayed ends. Its usage gives the freshness and softness different from other shampoos.
9. MOROCCANOIL: HYDRATING SHAMPOO
Moroconoil is an argan-oil, Vitamin A, Vitamin E infused hydrating shampoo, which repairs damaged hair by deeply nourishing the hair cuticles and maintains the moisture balance. These protect you from hair dryness and combat free radicals. It's suitable for all hair types and also helps in hydrating the hair and increase growth and shine in a single wash.
10. LIVING PROOF: RESTORE SHAMPOO
Living proof has a three-part restore system which helps the strand more resistant from future damage and returns to the silky glory. It is a powerhouse against frizz and visibility of healthier hair.
The shampoo gets your shine and bouncy hair back in a short period. Also, it's free from parabens, silicones, and sulfates, for the ultimate fresh cleanse.
11. REDKEN: CLEAR MOISTURE HYDRATING SHAMPOO
Redken is famous for bringing dry, brittle, broken hair to silky softness and is considered effective. The shampoo contains ingredients like soya protein, arginine, sepicap. It conditions the hair by stimulating the scalp and add structure by sealing in moisture and boosts the hair quality. It's a lightweight, moisturizing shampoo that gently cleanses and provides healthy hair.
12. SHEA MOISTURE: STRENGTHEN AND RESTORE SHAMPOO
It's a sulfate-free, color-safe shampoo and deal with over-processed, heat damaged hair. The ingredients include castor oil and shea butter which takes on dryness and provide moisture. It's a great nutrient for hair growth. Nutrients like peppermint and apple cider vinegar cleanse the scalp with a refreshing tingle.
13. LOREAL: SMOOTH INTENSE SHAMPOO
Argan oil is known as the perfect remedy for dry hair. The loreal shampoo has argan oil and silk protein which are considered natural sources of fatty essentials. They gently clean and nourishes the hair from root to tip. It calms the fizz and smoothens the rough end of the hair. It has a creme formula that smoothes each strand and makes the hair look shiny and soft.
14. KHADI: CONDITIONING CREME SHAMPOO
The shampoo is specially formulated for dry and damaged hair as it contains Apricot oil, jojoba oil, hibiscus, and bhrami. The active molecules deeply penetrate the hair cuticles and cortex, providing moisture to them. It significantly increases the strength and vitality with time, making them look shinier and healthier. 
15. TRESEMME: HAIR SPA REJUVENATION SHAMPOO
It is considered one of the best shampoo for dry hair in India. It is known for deeply conditioning the hair as it is infused with a hydrating marine complex that restores the hair after every wash. It is made with professional-grade formula and high-quality ingredients that make the hair shine every time.
Above mentioned are some best shampoos for dry and damaged hair, use them and keep your hair healthy.
Also Read: 10 Best Face Toners for Glowing Skin
From now, stop restricting yourself to know more. Click on the above-mentioned article and take care of yourself. You are the precious one.