Who doesn't like to have long, thick, voluminous, strong, shiny, and healthy hair? But more often than not it takes a lot of effort to keep your hair that way. A person's genetics also plays a huge role in how their hair is but there are a lot of homemade remedies that can be used to make your hair grow faster and healthier as well.
You must be thinking, why should you bother making these home remedies when you could easily buy some hair products online? Well, this is because homemade remedies generally use natural ingredients instead of harsh chemicals. It is also very cost-effective and can be customized to one's needs.
But it is of utmost importance to know that hair growth takes time and it is a journey that requires patience and persistence. Using homemade remedies once or twice and expecting them to work forever only leads to failure.
Let's now talk about 15 such Homemade Remedies that will help you boost your hair growth.
List of Best Homemade Remedies for Hair Growth
Table of Contents
1. THE MOST POPULAR: COCONUT OIL
Protein is really important for healthy hair and coconut oil does just the job. It retains the protein present in the hair hence helping the hair from damage. It's composed in a way that penetrates deeper into the hair shaft which enables it to give a boost of nourishment and reduces hair loss.
METHOD:
Take 2 tablespoons of coconut oil.
Massage it into your scalp.
Leave it on for an hour or so.
Wash it off thoroughly using a mild shampoo.
Do this at least 2 times a week.
2. ONION: THE ULTIMATE SAVIOR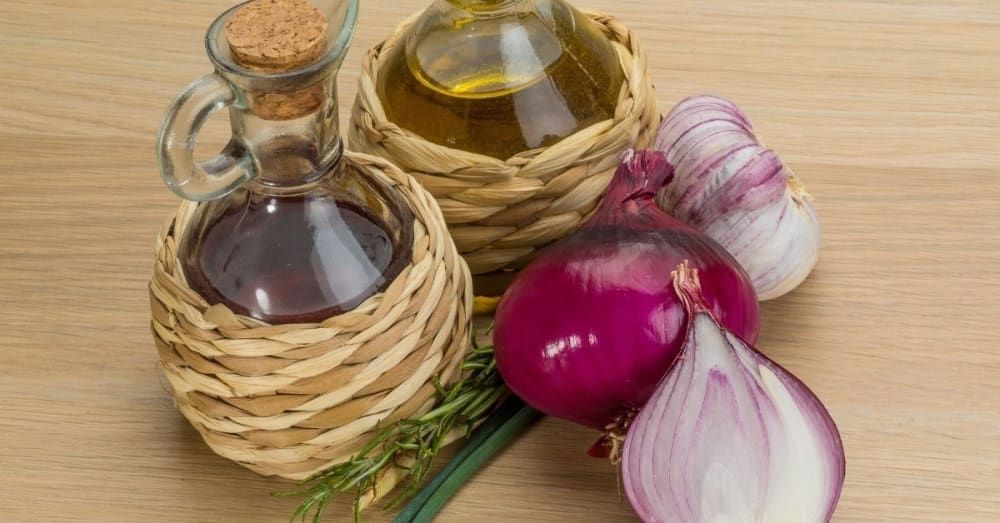 Onions are rich in sulfur and they enable collagen production which helps in the growth of hair.
METHOD:
Take 1 onion and chop it well.
Now put these onions in a blender and blend them till it forms a juice-like consistency.
Now use this juice to apply to your scalp.
Leave this for 10-20 minutes.
Rise off.
3. APPLE CIDER VINEGAR
Apple Cider Vinegar is known for its cleansing abilities. Applying Apple Cider Vinegar on your hair helps it cleanse the scalp. One of the most important facts that make Apple Cider Vinegar stand out from the rest is its ability to maintain the PH balance of the hair.
METHOD:
Take some Apple Cider Vinegar and mix it with an equal quantity of water in a bowl.
This time wash your hair first with your regular shampoo.
Now that you've washed your hair thoroughly, rinse your hair with this Apple Cider Vinegar & water solution.
4. HONEY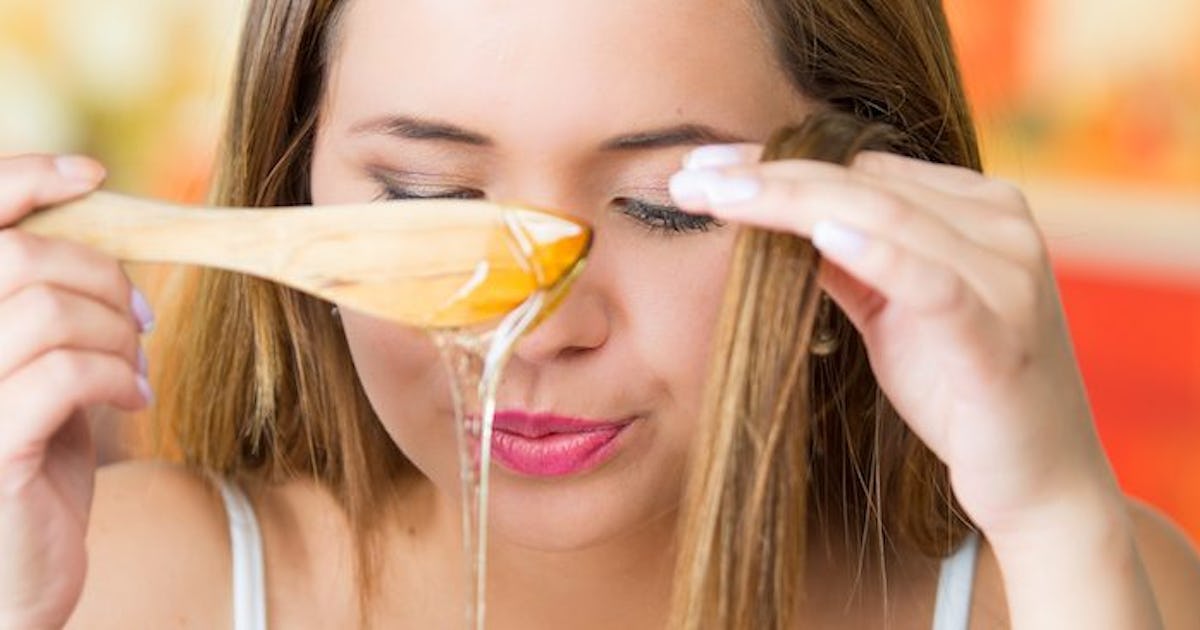 Honey contains antioxidant elements that help in eliminating any harmful substance from the hair. Honey has hydrating and nourishing properties which help it to strengthen the hair follicles.
METHOD:
Take 1 tablespoon of Honey and mix it with 2 drops of your regular shampoo.
Apply this mixture to your hair and leave it on for 2 minutes.
Rinse off with lukewarm water
Finish off with a mild conditioner.
5. GINGER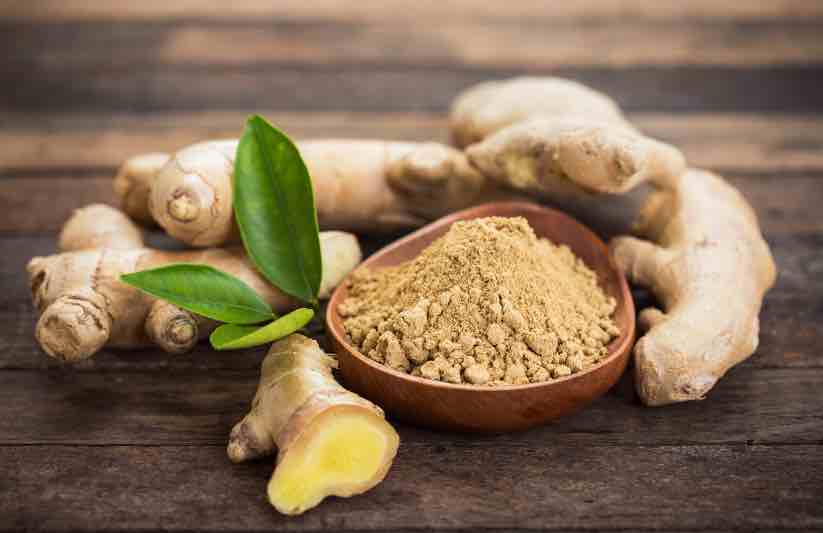 Ginger contains oils and enzymes that protect the hair follicles, strengthening the hair and stimulating blood flow to the scalp. It
METHOD:
Take one Ginger piece and grate it.
Rub the grated Ginger on areas of the scalp with scanty hair growth.
Rinse off hair after 20 minutes.
6. ALOE VERA
Aloe Vera contains enzymes that stimulate the hair follicles and also remove the dead cells from the scalp. The nutrients in it hydrate the scalp while keeping the hair texture smooth.
METHOD:
Peel the Aloe Vera leaf to extract the gel and collect it in a bowl.
Apply this gel to your scalp with your hands.
Rinse your hair with a shampoo after 45 minutes or 1 hour.
7. COFFEE
As weird as it sounds, coffee does wonders for your hair. The caffeine in coffee works at the cellular level to control hair growth by enriching the required hair growth factors. But it must be noted that coffee tends to stain the hair strands, so if you have light-colored hair and that is something that you mind then you can avoid using this recipe.
METHOD:
Prepare fresh coffee by taking 1 tablespoon of coffee powder and mixing it with warm water. Let it cool down.
Wash your hair with shampoo and then remove the excess water with the help of a towel.
Ensure that the coffee is not hot and pour it gently on the scalp.
Massage the scalp to let the coffee spread completely on the scalp and hair strands.
Wait for 20 minutes and then wash off your hair with lukewarm water.
8. FENUGREEK
A multi-purpose ingredient fenugreek, contains bioactive compounds that promote hair growth and significantly reduce hair loss. it is one of the best herbal and at-home remedies for clearing dandruff from the scalp.
A study was also conducted in which it was found that fenugreek could reduce hair loss and promote new hair growth.
however, it is recommended that if you are allergic to peanuts, you might be allergic to legumes so in turn, Fenugreek might not be suitable for you.
METHOD:
Soak a quarter cup of fenugreek seeds in water overnight.
Grind the seeds into a paste and apply it as a hair mask.
Leave it on for 30-45 minutes before rinsing it off with plain water.
Follow this routine once a week.
9. GREEN TEA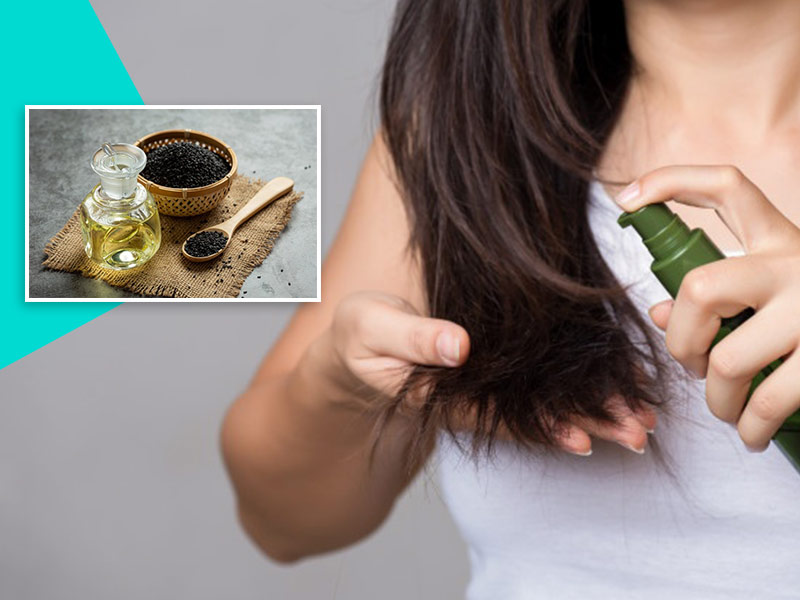 Yes, you read that right green tea is not just used to lose weight or to keep your metabolism, right it can also be used to improve your hair quality. Green tea is rich in polyphenols and antioxidants that can help promote hair growth. It has been observed that the bioactive compounds in green tea have the potential to reduce hair loss. Regular use of green tea can give you quick results as soon as 3 weeks.
METHOD:
Boil some water and add green tea leaves to it.
Now, wait for the green tea to cool down
Then pour the lukewarm green tea on your hair.
Let it rest for an hour on your hair and then rinse it off.
10. EGGS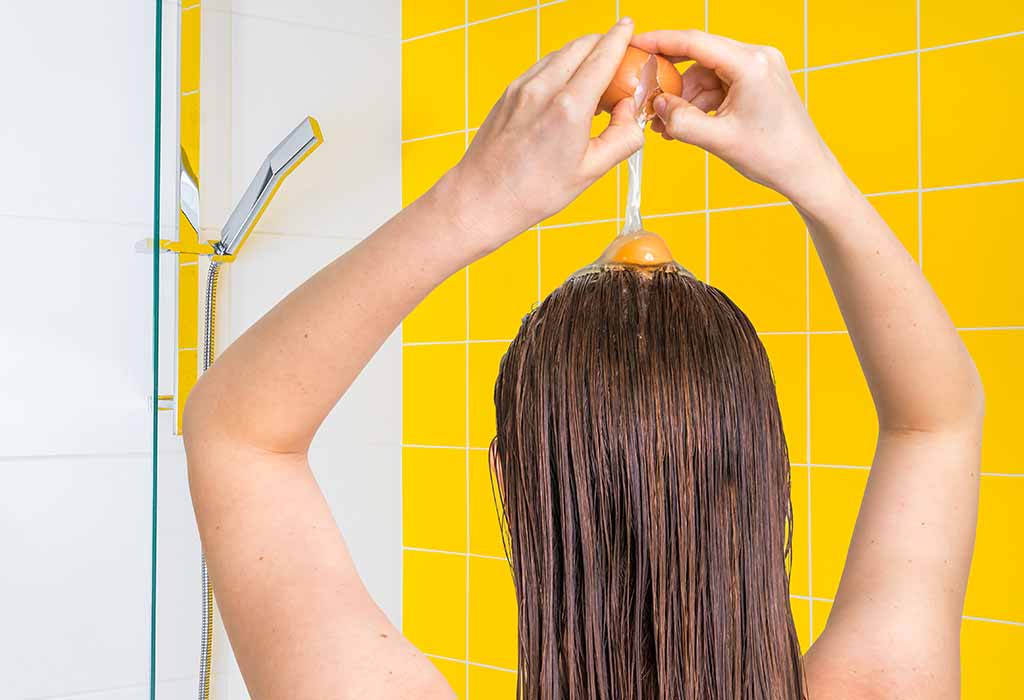 How can we forget to mention eggs while talking about hair growth? One of the best and most used ingredients in hair masks is Eggs. It is great for restoring essential vitamins in your hair. You should only use this recipe once or twice per month.
Warning: the hair might smell really bad after this but it is absolutely worth it!
METHOD:
Mix two egg yolks with two tablespoons of olive oil.
Add about a cup of water to dilute the mixture.
Massage this mixture into your scalp and thoroughly coat your hair before you let it set for about ten to fifteen minutes.
Rinse it off well with the shampoo of your choice.
11. BANANA
This one is a little messy but has excellent results.
Bananas are rich in potassium, which helps improve blood circulation. It delivers essential nutrients to the hair follicles. This promotes healthy hair growth and might even help to prevent hair loss. You can try this once or twice a week. It also helps to improve hair thickness and shine.
METHOD:
Mix 1 banana with 1 teaspoon of olive oil and aloe vera gel.
Churn all these three together in a grinder to get a smooth paste.
Now apply it on your scalp thoroughly.
Keep it on for 20-30 minutes and then rinse it off.
Bonus tip: wear a shower cap to avoid the mask from dripping.
12. HIBISCUS FLOWER
Extracts of hibiscus leaves and flowers have been found to promote the growth of hair in many studies. They also help in reducing rainfall.
hibiscus flower is a rich rich source of flavonoids & amino acids. It helps with keratin production, giving your hair a natural shine and texture.
METHOD:
Grind a couple of hibiscus flowers and a handful of leaves to make a paste.
Mix it with coconut oil or any other oil of your choice.
Apply this hair mask and leave it on for an hour.
Wash it off with shampoo. Do this once a week.
13. LEMON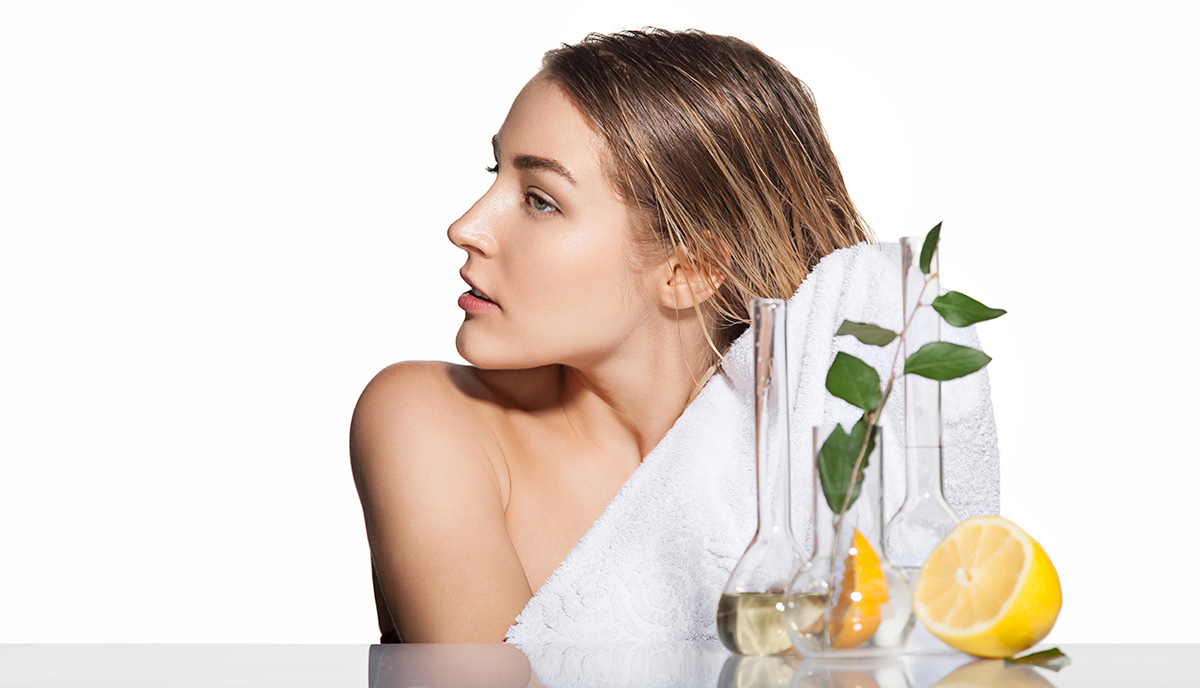 You can use fresh lemon juice or lemon oil since they've both been found to enhance hair quality and growth. Lemon oil may help you maintain a healthy scalp and encourage hair growth. Being naturally acidic, lemon can go deep into the hair follicles and cleanse the hair well. It also removed buildup and restores the pH balance of the hair. A study published in the Journal of Dermatological Science found that citrus-based treatments could help increase hair density and thickness so lemon would act as a great remedy.
METHOD:
Apply fresh lemon juice to your scalp and hair
Wait for 15 minutes before you shampoo.
You can also use lemon essential oil diluted in carrier oil.
14. AMLA
Amla contains antioxidants which when mixed with vitamin C, promote hair growth. Amla is also rich in Vitamin E, making it a great conditioner for the hair, leaving it soft and shiny while reducing frizz.
METHOD:
Take 2 tablespoons of Amla juice, and 2 tablespoons of lemon juice and mix them well.
Apply this solution to your hair and massage it well with it.
Wait for 30 minutes and then rinse off with lukewarm water.
15. CASTOR OIL
Last, but not the least, Castor oil is known for its nourishing and moisturizing properties, which can help improve the health of your hair and promote growth. Castor oil is rich in essential fatty acids, particularly ricinoleic acid. These fatty acids help nourish the hair follicles and provide vital nutrients, promoting healthier and stronger hair growth. Castor oil has excellent moisture properties which can help curb the problem of dryness from your hair.
METHOD:
Take a few drops of castor oil in your palm.
Massage it well on your scalp in circular motions.
Once your scalp is covered, work the remaining oil through the length of your hair, focusing on the ends.
Leave the oil on your hair for at least 1-2 hours, or overnight.
Rinse off with the shampoo of your choice.
Repeat this once, or twice a week