Scientifically called Sesamum Indicum, Sesame seeds belonging to the Pedaliaceae family, popularly used as an oil have many health benefits that we will discuss today in this article.
Sesame oil is a vegetable oil which is extracted from sesame seeds. It is one of the earliest known crop-based oils. It is rich in Linoleic acid and Oleic acid. Sesame oil also contains vitamin E and vitamin K. It does not contain any carbohydrates, proteins, or fiber, 1 tablespoon of sesame oil would serve 120 cal and 13.6 g of fat.
It is popularly used as a cooking oil in south India and is also used to enhance flavors in dishes in Middle Eastern, African, and Southeast Asian cuisine because of its unique nutty taste.
So here are 15 reasons why you should inculcate more sesame oil in your daily food choices:
1. Strong anti-inflammatory properties
Sesame oil can reduce inflammation like no other. Due to the same reason Many traditional Taiwanese medicines have sesame oil as one of their main ingredients. Studies have shown that sesame oil reduces the production of nitric oxide which causes inflammation.
2. Reduces blood pressure
A study published in the Yale Journal of Biology and Medicine found that the magnesium in sesame oil helps reduce blood pressure levels. This is exactly why sesame oil has been used in cooking since ancient times. The magnesium present in the oil also prevents the tremor in asthma as well as blood vessel tremors.
3. Heals Wounds And Burns
Sesame oil is not just consumed for its health benefits, but can also be used in case of wounds or bones, healing them quickly hence avoiding the formation of scars or marks. Collagen is a structural protein necessary for wound healing, which is said to be found in sesame oil.
4. Helps in Rheumatoid Arthritis
Sesame oil provides relief from rheumatoid arthritis since it contains copper, which is an essential mineral containing antioxidant enzymes that reduce pain and swelling that is associated with arthritis. Not just this, copper is also a vital mineral for building red blood cells, providing strength to bones and joints, and keeping blood vessels healthy.
5. Rich in Antioxidants
Antioxidants that are found in sesame oil are substances that help reduce cell damage. These antioxidants help boost your immunity and also help the body to fight cancer-causing cells. Not only that, antioxidants also neutralize any harm that is caused to the body caused due to any external viruses or bacteria.
6. Reduces Dandruff
Rubbing the sesame oil into the hair also allows to reduce any dandruff that may be present. Sesame oil's antifungal, antibacterial, and anti-inflammatory properties give a smooth scalp that is irritation-free, and infection free.
7. Natural Sunscreen
Sesame oil is said to act as a natural sunscreen for our skin. It safeguards the skin by forming a protective layer over it. Henceforth, it protects the skin from the damage caused by the harmful ultraviolet rays radiated by the sun as well as the pollution present in the air.
Moreover, the oil also helps prevent spots and sun damage and it is considered safe for babies and pregnant women as well.
8. Detoxifies Skin
It is believed that the antioxidants in sesame oil also help to detoxify the skin. This furthermore slows down the aging of the skin. The antioxidants prevent cellular oxidation thus promoting skin rejuvenation. A review published in the Journal of Medicinal Food also states that consuming sesame seeds can increase skin elasticity and reduce oxidative stress, thereby reducing the onset of premature aging.
9. Helps in healing Cracked Heels
A lot of people suffer from the problem of cracked heels and feel very underconfident because of it sometimes. Sesame oil comes as a savior in this as well. Applying sesame oil every night before going to bed and covering feet with cotton socks, can help recover the cracked heels or sore feet.
10. Maintains bone health
It is believed that sesame seeds and sesame oil should be added more into our diet because they contain more calcium than a glass of milk which is vital for bone growth. Other minerals like copper, calcium, and zinc are also present in sesame oil which are equally as important, and their levels should be maintained through our dietary consumption. As one gets older, the minerals in sesame oil also prevent Osteoporosis.
11. Great For the Hair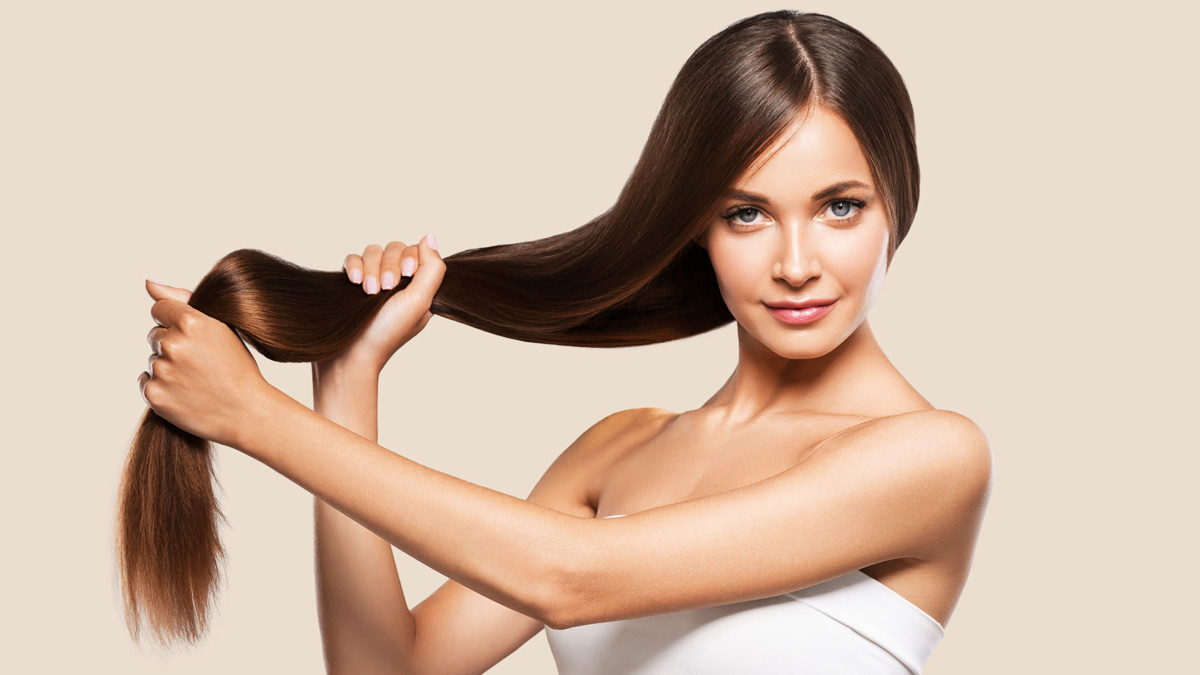 Since sesame oil is highly nutritious and full of vitamins, like vitamin B and vitamin E, magnesium, calcium, and phosphorus which are all great for nourishing the scalp and hair. It has been recommended that to keep the hair shiny and strong massaging the oil into the roots and the scalp helps a lot. Massaging sesame oil also helps combat dryness, flakiness, and clogged pores on the scalp, which are the main reasons for hair thinning and hair loss.
12. Fights Diabetes
Sesame oil helps support healthy blood sugar regulation, which is extremely important for people with diabetes. A study was conducted with 46 adults with type-2 diabetes. They were given sesame oil for 90 days, and it was found that they had a significant reduction in their fasting blood sugar and hemoglobin levels.
Another pilot study had been conducted in hypersensitive diabetic patients which found that edible sesame oil can significantly lower blood pressure and plasma glucose levels.
13. Prevents Heart Diseases 
Consuming sesame seeds or sesame oil has been said to decrease risk factors for heart disease, including high cholesterol, and triglyceride levels. Sesame oil keeps the heart healthy.
A study with 50 people who had Osteoarthritis found that those people who consumed 40 g of sesame oil/sesame seeds daily had a significant reduction in cholesterol levels as compared to the other group who did not.
14. Improves sleep quality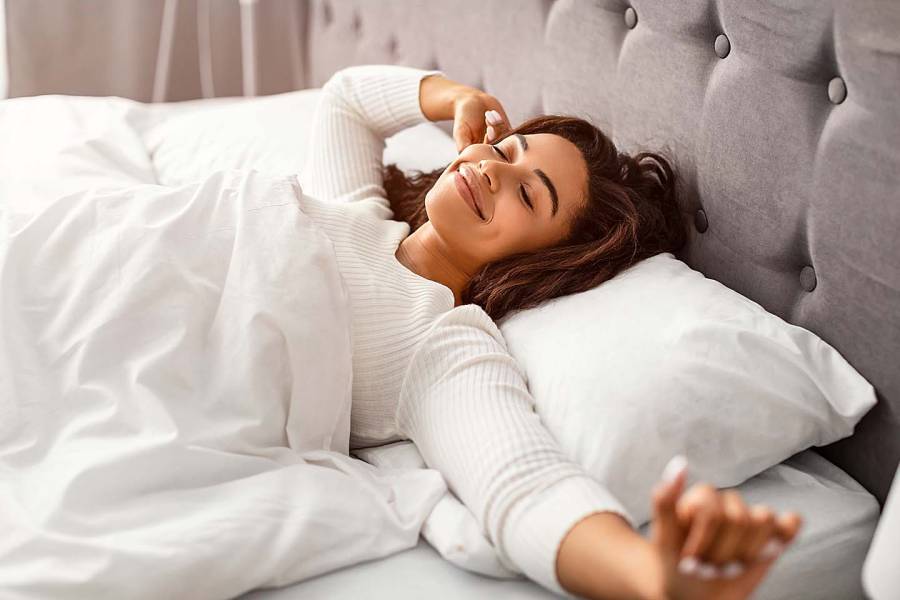 Sesame oil may also improve sleep quality. A study showed that dripping sesame oil on the foreheads of 20 participants over 2 weeks improved their sleep quality and their quality of life. This could be possible because sesame oil has calming and relaxation-inducing properties when used for massage and also has a pleasant aroma for the purpose of aromatherapy.
15. Treats Anxiety
Tyrosine, present in sesame oil, has direct links with the serotonin levels in the brain. Serotonin is a hormone that, if present inadequately, becomes responsible for causing anxiety, stress, or depression in the body as it is the "happy hormone".
Sesame oil contains several nutrients that have stress-relieving properties as well.
Conclusion
It can be concluded that sesame oil is an important and healthy ingredient that can be added to one's diet for daily consumption. It has immense benefits which are greatly advantageous to one's health.